Uncle Sam's MC Signature AR 15


Run & Gun Canyon Challenge
In preparation for their final mission, our competitors need advanced tactical training.
Enter Uncle Sam's Misguided Children for one of the most challenging exercises in the competition – a timed run & gun canyon shootout.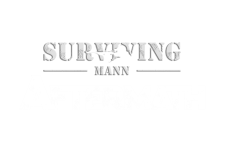 12 Target 2-Shot Challenge
Surviving Mann Ladies Dr. Jenn, Aly & Liberte face off with Tank from UncleSamsGuns.com in the timed 12 Target Shoot House Challenge on Surviving Mann: Aftermath – The Show After the Show.
Patton Series AR 15 Ambi Rifle